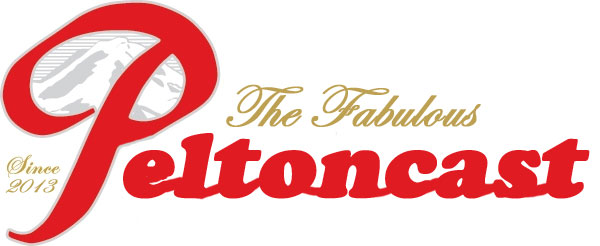 No time for other topics this week. Days away from the Seahawks facing the Broncos in Super Bowl XLVIII, The Fabulous Peltoncast previews the action from all angles and offers keys to the game and their predictions for what will take place on Sunday evening.
DOWNLOAD/STREAM THE FABULOUS PELTONCAST NO. 21 | View on iTunes
Contents
Intro – The topics we can't get to today, plus Seahawks mania in Seattle and how to determine whether someone is a die-hard Seahawks fan
4:00 – Broncos No. 1 offense vs. Seahawks No. 1 defense (do you want the Broncos to run or pass?, openings in the Seahawks defense, can the Seahawks get pressure on Peyton Manning?)
25:00 – Seahawks offense vs. Broncos defense (impact of Percy Harvin, can the Seahawks run on the Broncos?, injury to Denver CB Chris Harris)
43:00 – Keys to the game and predictions, featuring the return of NostraTristan
52:00 – Should Tristan name his as-yet-nonexistent second child after a Seahawks player if they win the Super Bowl?
Links
– Bill Barnwell on how the Broncos offense and the Seahawks defense stack up historically
– We didn't mention it but you should probably also read Barnwell on Marshawn Lynch
– Film Room on Demaryius Thomas' problems with press coverage
– Richard Sherman on Peyton Manning
– "Halftime" by Nas on YouTube