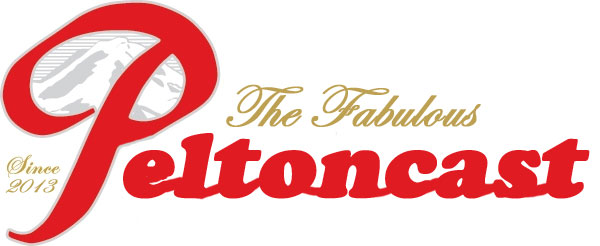 A special edition of The Fabulous Peltoncast previews UW's matchup with BYU in the Fight Hunger Bowl before discussing the legacy of senior quarterback Keith Price entering his final game as a Husky.
DOWNLOAD/STREAM THE FABULOUS PELTONCAST | View on iTunes
Husky QBs Ranked by Adjusted Yards/Attempt+
Adjusted yards/attempt is a Sports-Reference.com stat that factors touchdowns and interceptions into yards per attempt. AY/A+ adjusts for era by dividing this figure by the conference average among qualifying starters during seasons where the quarterback qualified for the rankings.
Player             Att    C%     Yds   TD  Int  RYds   Y/A  AY/A   AY/A+
------------------------------------------------------------------------
Billy Joe Hobert   427   58.1   3028   27   13   290   7.1   7.0   107.7
Tom Flick          418   60.3   3171   24   20  - 95   7.6   6.6   106.5
Mark Brunell       498   52.0   3423   23   16   678   6.9   6.4   103.2
Keith Price       1161   63.7   8798   74   29    69   7.6   7.7   103.1
Warren Moon        496   48.8   3277   19   17   429   6.6   5.8   102.7
Sonny Sixkiller    811   47.5   5496   35   51  -208   6.8   4.8   102.1
Chris Chandler     597   54.6   4161   32   27   261   7.0   6.0    98.4
Brock Huard        776   54.4   5742   51   27  - 39   7.4   7.1    98.2
Isaiah Stanback    523   51.4   3868   22   12   794   7.4   7.2    98.0
Marques Tuiasosopo 761   54.9   5501   31   28  1374   7.2   6.4    96.2
Cody Pickett      1373   57.7   9916   53   42  -186   7.2   6.6    93.0
Steve Pelluer      755   57.7   4603   30   26   342   6.1   5.3    92.4
Damon Huard        764   59.9   5692   34   28   121   7.5   6.7    92.2
Jake Locker       1147   54.0   7639   53   35  1939   6.7   6.2    89.9
Cary Conklin       747   53.7   4850   31   36    93   6.5   5.2    81.3
Kevin's Top 5 Modern Husky QBs
1. Marques Tuiasosopo
2. Mark Brunell
3. Warren Moon
4. Keith Price
5. Billy Joe Hobert